HEARING IMPLANTS AND VARIOUS CONCERNS ABOUT THEM
2020-07-20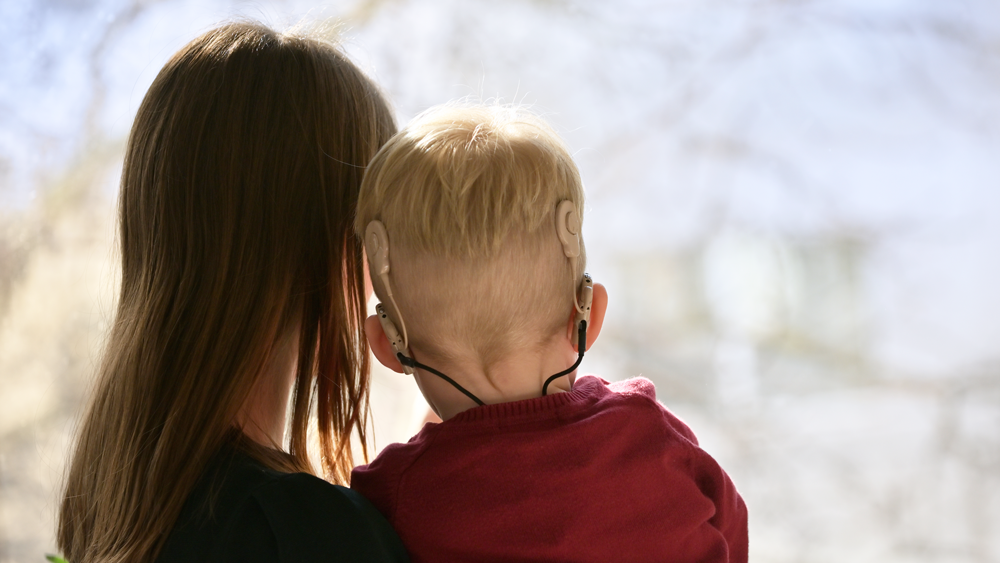 While we treat hearing implants as a remedy for all hearing problems, we cannot forget various fears associated with using it. On the one hand we feel a deep relief 'Our child can finally live in a world of sounds—our world'. On the other hand, we fear certain situations, which unfortunately await us.
We must be aware of them and we'd better be prepared. At the very beginning, we have to realize that there are situations, when our child won't have the sound processor and therefore, they won't hear us. Such a situation may happen for instance during bath. Unfortunately, speech processors are not waterproof, and you must be careful not to get them wet. The safest thing to do is to take off the processor for a bath. If you're thinking of going to the sea, lake or swimming pool, it's worth investing in special aqua systems that will protect the processor from getting wet. The most important is the fact that there are solutions for such situations, and we will not lose the verbal contact with our child while playing in water. Another situation when a child will be without a processor is during sleep. While usually our child just sleeps and they may not be aware of the fact of hearing or not hearing, there are situations, when our child wakes up and needs to communicate us something. At night, we usually put the processor into a special dryer to take care of the device. It is therefore worth thinking, for example, of basic sign language phrases that we can communicate our child with. Sometimes a few simple gestures are enough to explain certain uncomplicated matters.
Another fear of using a processor is the fear of breaking the device ('it's such a small, fragile, delicate device') and of losing it. One cannot to protect the child from all their falls and effects of various activities. After all, activity and mobility are children's nature. We don't want to hold our children down. We want them to be able to live like any other child and enjoy the various forms of entertainment such as playrooms for kids. It is worth thinking earlier about accessories that will help your child to wear the processor correctly and safely. I mean all kinds of support bands and hangers protecting the device from falling and losing. On our website there are many solutions available. Another issue is device insurance itself. You should also think about this beforehand, as it is an expensive device and repairs are not cheap either.
Once the parents get used to the new device and using it won't cause any more troubles, there is also entrusting our child with the implant to other people. Whether it is a grandmother, nanny, personnel in crèche or kindergarten, it is worth, in addition to applying the above guidelines (i.e. fall/losing protection), to simply teach these people the basics of using the device. The person we entrust our child to simply must be ABLE to do the basic things as changing the battery. There is no happy medium here. While we can try to ensure that the batteries are always fully charged, it can happen that the battery simply runs out. In this situation, a child can get angry and demand their 'ear' back. And the caretakers themselves will not be able to communicate with our child, who will not hear their messages. To avoid this mutual frustration, we simply have to make sure that these people are not afraid to change the battery. We also have to overcome our fears, explain clearly and show how does processor work. To show how to change batteries and teach other people how to do it. There is no other way.
Over time, the fear will disappear, and such activities will be as mechanical as shoe lacing. All of this, although it may seem complicated to us now and it causes us a lot of concern, in time we will really get used to it.
The point is to be aware that such situations can happen. Let's be prepared for them, so nothing like that surprises us. Then it will be easier to go through this whole process.