The diagnosis doesn't mean it's over or how to support a deaf child in a hearing family
2021-05-07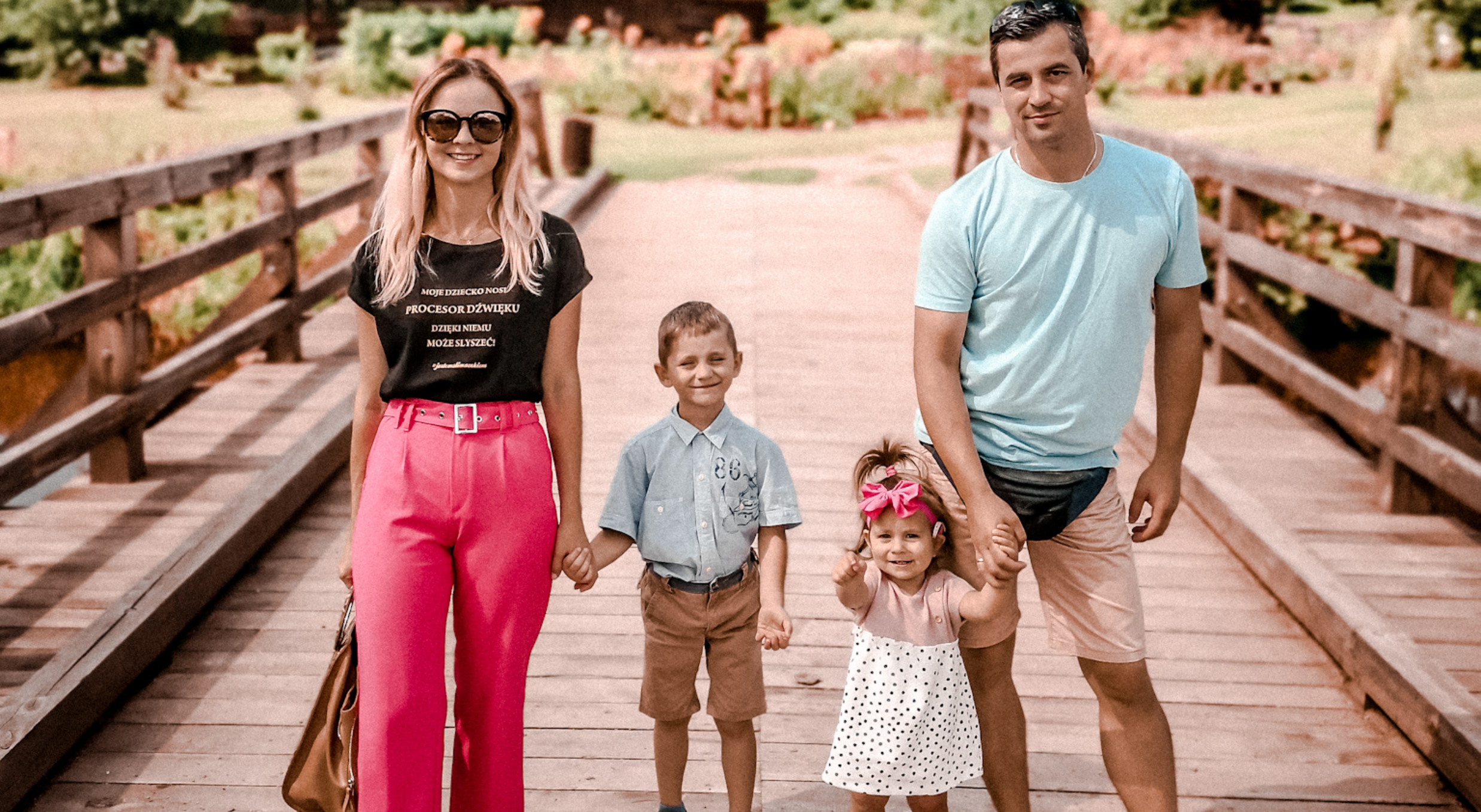 When a healthy, hearing family welcomes a child with a hearing impairment many questions arise, followed by doubt, and a plethora of emotions. Uncertainty, fear, and confusion are the feelings that prevail. There are cases where a family will not acknowledge the health state of a child, denying the diagnosis and trying to prove on their own that there has been some mistake. Then, after making peace with the diagnosis, comes the time for new challenges of the upcoming days, months, and years. How can we best support a deaf child and allow them enjoy their childhood? Here's some practical advice.
The diagnosis…and what's next?
After the diagnosis, everyday activities that until now caused concern, can now bring sadness and feeling of helplessness as we can see that our child will still not turn their head towards the source of sound or that they are undisturbed as they are asleep, whether it's by loud music, TV noise or our conversation above their crib. We are starting to acknowledge the gravity of the situation. There is no more room for sorrow, pretence or helplessness. Now is the time to act!
First steps after your child is diagnosed with deafness
One of the very first things to do is making an appointment at a specialised audiological center in order to do a precise hearing test known as ABR. During the test auditory evoked potentials from the brain stem are registered. They testify to what range of hearing triggers a reaction in the brain. During the test the patient receives a special set of headphones while electrodes placed on their head and connected to a computer register the activity of the brain. Based on the test, the child's degree of hearing loss is established, thanks to which we can define and take appropriate further steps.
Depending on the result of the test, typically the following steps ensue: 
For a mild hearing loss in a child - if the test suggests a small degree of hearing loss, you should equip your child with a hearing aid. 
For a severe hearing loss in a child – in this case a hearing aid may not be enough. You should consider getting a cochlear implant. Keep in mind that such procedure is usually reimbursed by national health services.
How to deal with difficult emotions?
It is perfectly normal that at the very beginning each parent may find themselves confused by the intricacies of this topic. A lot can seem unclear, not entirely obvious, surprising or simply upsetting. However, deafness or hearing loss of a child is not the end of your world, and especially not the end of the world for your child. After the diagnosis, however upsetting it may seem, life will ensue with its many challenges and obstacles, but also with its never-ending moments of joy, laughter, and happiness. 
How to support a deaf child?
Do not yield to strong emotions – after the diagnosis they may dominate, but we must not forget that our children see things differently. For them the need to feel safe, loved and supported by their parents is still the most important. Strong emotions can only make it more difficult for us to find logical solutions and take next steps. 


Seek normality and acceptance – however banal it may sound, the best thing we can do is simply accept the situation we have found ourselves in. This will allow us to learn to live with it. It is one of the most important and fundamental things, which we, however, tend to push away or deny in the heat of emotion or the spate of tests to run and tasks to do. Parents and family coming to terms with the deafness of the child is one of the fundamental steps in our way to be able to find joy in everyday life. Over the long haul, such behaviour will enhance the self-acceptance of your child as well.


Explain the situation to your child and the family – once the emotions settle a little, it is worth taking the time to inform the family about the diagnosis. Ideally, every family member should learn about the particular hearing impairment the child was diagnosed with and the challenges and possibilities it brings. Experiencing acceptance from loved ones is fundamental to the child's later correct development. It is the first step for their brave and stable introduction to life.


Assure your child that they are accepted and safe – feeling fully supported and taken care of in the environment built on love and care is key for the process of development and rehabilitation of your child. By accepting them, providing regular rehabilitation and truly believing in its results we can give our child the best possible start in life.   


Keep in mind the next steps – continuous monitoring of your child's health state, their rehabilitation, regular check-ups and exercises (such as speech therapy) are part and parcel of your everyday life. Which is why it is important to always keep in mind the next steps and try to provide your child with access to proven and the best possible treatment and equipment which supports it. 


A deaf child entering a hearing family is for most of us a completely new and unknown situation. It is worth remembering that with a bit of motivation and perseverance, it is absolutely possible to live with it. In today's era of modern medicine, many hitherto unconceivable solutions are now easily available. Naturally, each treatment is an individual, unique process, which is why we should focus not only on the medical side of it, but also on the emotional one, which is no less important. With it, the chances of a normal life together are even higher.